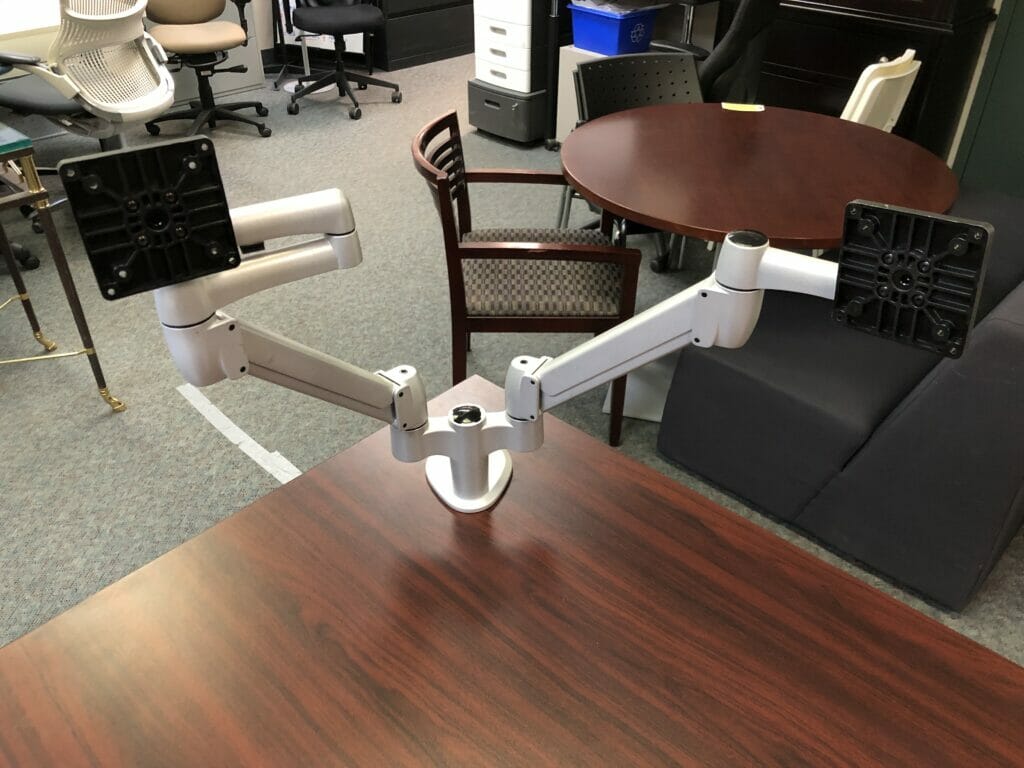 As your technology needs change, so will the SpaceArm.
Flexible and adaptable for the inevitable change.
The Spacearm increases space efficiencies by positioning the monitor on an arm, this makes wasted space usable.
Overall dimensions: 49 " W x 22 " H
Over 10 available
$175.00 each
Please note:
We do our best to keep this website updated but our inventory changes regularly.
No guarantee is made or implied that the items listed here will be available.
If this is a concern please call ahead and confirm. Thank you.